---
Subject:
MLK Motor End Plates Improvement
Affected Products:
All MLK & HLK Hoist Models and Motor Assemblies
Affected Date Range:
All units built after July 2019
Related Issue #:
N/A
Issue Description:
As a running change, Ingersoll Rand is updating the Motor End Plates on all MLK and HLK hoists. Part numbers 03193091 (MR-12) and 03193075 (MR-11) will not change. Old and new end plates can be used interchangeably.
There is/was no functional or quality issue that required the update of the motor end plates. It is solely a manufacturability update only. The concept is the same as is used on the CLK-Series hoist motor end plates and was proven to produce equivalent performance with the prior design before being implemented. The two existing air channels have been exposed on the surface of the end plates as shown in the "New Revision" photo below.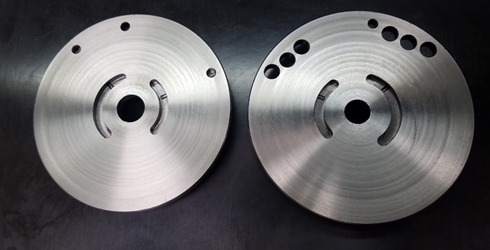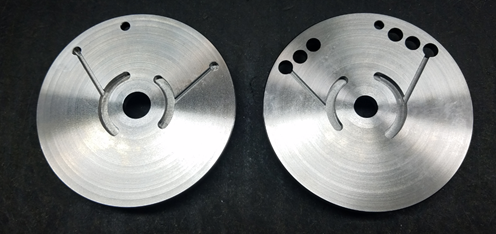 Actions Required:
No action is required. The bulletin is for informational purposes only.
Material Disposition:
Use as is.
Warranty Strategy:
No warranty claims are expected as a direct outcome of this change.
Additional Comments:
The associated sub-assembly part numbers that will also contain the Motor End Plate changes are listed below.
| | | |
| --- | --- | --- |
| Part Name | Part Number | CCN |
| MLK Standard Motor | MLK-A53A | 03835436 |
| MLK Slow Motor | MLK-AR53A | 03835444 |
| HLK Standard Motor | HLK-A53 | 03695053 |
| HLK Slow Motor | HLK-AR53A | 03852597 |
For Additional Information and assistance:
Knowledge Base: https://mhdsupport.ingersollrand.com/hc/en-us
Technical Support: Contact Ingersoll Rand Technical Support at irtechsupport@irco.com.
Warranty Support: Contact the Warranty Department at TFM_Warranty@irco.com .
Phone: 800-483-4981
Distribution:
| | | | |
| --- | --- | --- | --- |
| x Internal | x Authorized Service Center | x Channel Partners | x Public |
Document Revision History:
| | | | |
| --- | --- | --- | --- |
| Revision | Date | Comments | Author |
| 0 | 26SEP2019 | Original issue | Joy Markham |
| | | | |